Town Officials
Elected Officials
Mayor: Dick Claar - clellclaar@gmail.com
Council Member: Ben Glenn - council4@townofmoorcroft.com
Council Member: Paul Smoot - psmoot.ps@gmail.com
Council Member: Owen Mathews - owen@vcn.com
Council Member: Dale Peterson - FrankandShadow01@gmail.com
Key Municipal Personnel
Town Attorney: Jim Peck
Municipal Judge: Bruce Brown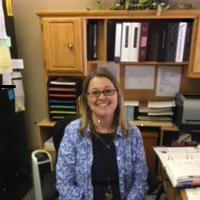 Cheryl Schneider
Clerk/Treasurer
clerktreas@townofmoorcroft.com
Town Engineer: HDR Engineering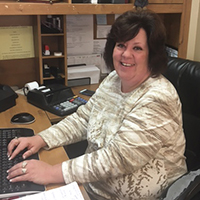 Jodi Clark
Deputy Clerk/Treasurer
dptyclerk@townofmoorcroft.com
Building Inspector: Jeff Holberg
Electrical Inspector: State of Wyoming
Permits
Building permits must be obtained at City Hall before beginning your building projects. Building permits must be presented for approval at the Planning Board (meets the 1st and 3rd Tuesday of each month at 7:00 p.m. at City Hall in the Council Chambers). Building permits for the Texas Trail Subdivision must be approved at the Planning Board and at the City Council Meeting (meets the 2nd Monday of each month unless otherwise scheduled). There is a workshop at 6:00 before every regular scheduled meeting at 7:00 pm.
Any mobile homes placed in the city limits must obtain a mobile home placement permit from City Hall prior to placement.
Permits can be mailed to, or dropped off at:
Town of Moorcroft
104 North Big Horn Ave
P.O. Box 70
Moorcroft, WY 82721
For any questions, call us at (307) 756-3526.