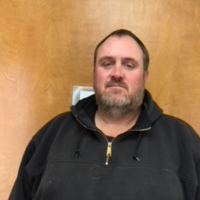 Cory Allison
Director of Public Works
publicworks@townofmoorcroft.com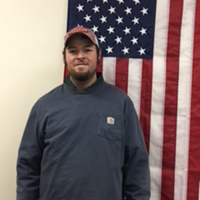 Cody Amende
publicworks@townofmoorcroft.com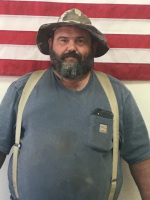 Dave Elliott


Willard Gantz
publicworks@townofmoorcroft.com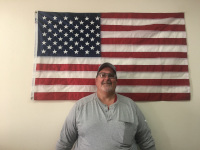 Scott Green
publicworks@townofmoorcroft.com
---
Job Opening
None at this time - please check back.
Permits
Building permits must be obtained at City Hall before beginning your building projects. Building permits must be presented for approval at the Planning Board (meets the 1st and 3rd Tuesday of each month at 7:00 p.m. at City Hall in the Council Chambers).
Reminder: Contractor's License are required in the Town of Moorcroft and must be obtained with all required paperwork before work begins. Licenses must be renewed January of each year.
Any mobile homes placed in the city limits must obtain a mobile home placement permit from City Hall prior to placement.
Permits can be mailed to, or dropped off at:
Town of Moorcroft
104 North Big Horn Ave
P.O. Box 70
Moorcroft, WY 82721
For any questions, call us at (307) 756-3526.
---
Water Department
Important Information About Your Drinking Water
---
Annual Water Quality Reports
2020 Annual Water Quality Report
2019 Annual Water Quality Report
2018 Annual Water Quality Report
2017 Annual Quality Water Report
2016 Annual Quality Water Report
Landfill
The Moorcroft Landfill is located approximately 5 miles east of Moorcroft off Interstate 90 on the Wind Creek exit, then 1 mile north.
*NEW MOORCROFT LANDFILL INFORMATION
**LANDFILL NOW OPEN TO THE PUBLIC**
Landfill is open Monday-Friday from 10-3 and the 3rd Saturday of the month 9-noon.
Rates and Rules

Garbage Rates

One ninety five gallon can will be charged $24 per can per one collection. Please visit the Town's website or call 756-3526 for further information on collection rates per the Ordinance.

Landfill rates are $73.00 ton for everyone except town residents with a Town of Moorcroft utility bill. Moorcroft Town residents with utility bill rate is $60 per ton.
Unsorted loads are $200.00 per ton.
Shingles are $75.00 per ton
All vehicles entering the landfill must stop at the landfill scale building to receive dumping instructions.
All vehicles leaving the landfill must stop at the office to pay for the load.
All vehicles must weigh in and out every trip.
All loads must be secured during transport. An additional fee of $200.00 will be assessed for dumping of loads which arrive unsecured.
White goods (appliances) is $15.00 per unit. Unit must be refrigerant free. The Town will accept units that are not refrigerant, but customer will be charged an additional $50.00 fee which must be paid at Town Hall prior to taking to the landfill.
Yard waste is free for town residents. All others dumping yard waste will be charged the normal fee for dumping.